I feel like this is the perfect time to go ahead and take the Christmas Tree down.
I actually want to get a head start on cleaning and organizing my home, as well as my social media, contacts in my cell phone, and definitely my mental, physical and spiritual being.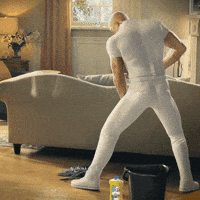 For me, I cant find the benefits of waiting until January 1st. We often give a lot of power to dates, when, in my opinion, it becomes important, once WE DECLARE it important. You know, kinda like how your child's birthday may be on a Tuesday, but the party is Saturday, because that's when you deem it convenient to celebrate with friends and family? To me, the New Year is the same way.
Why do I need people in my phone contacts, from 3 jobs ago? Why do I need clothes in my closet that are too big, too small or too ugly? Why have I kept these things, and why would I wait until January 1 to purge? Now don't get me wrong, New Year's is only in a couple of days, so it's not like I'm getting a really big head start, but its enough time to wash the sheets and remove "my old boss" from my phone
I want to arrange my calendar(and by 'arrange' I mean actually use my calendar)
I want to organize my office.
I want to do some juicing.
And I want to balance stress a little better.(And by balance stress, I mean possibly implementing marijuana into my daily life BECAUSE WHEW!!!!!!
Enjoy your New Year's guys!!! This year has been one that will go down in history!